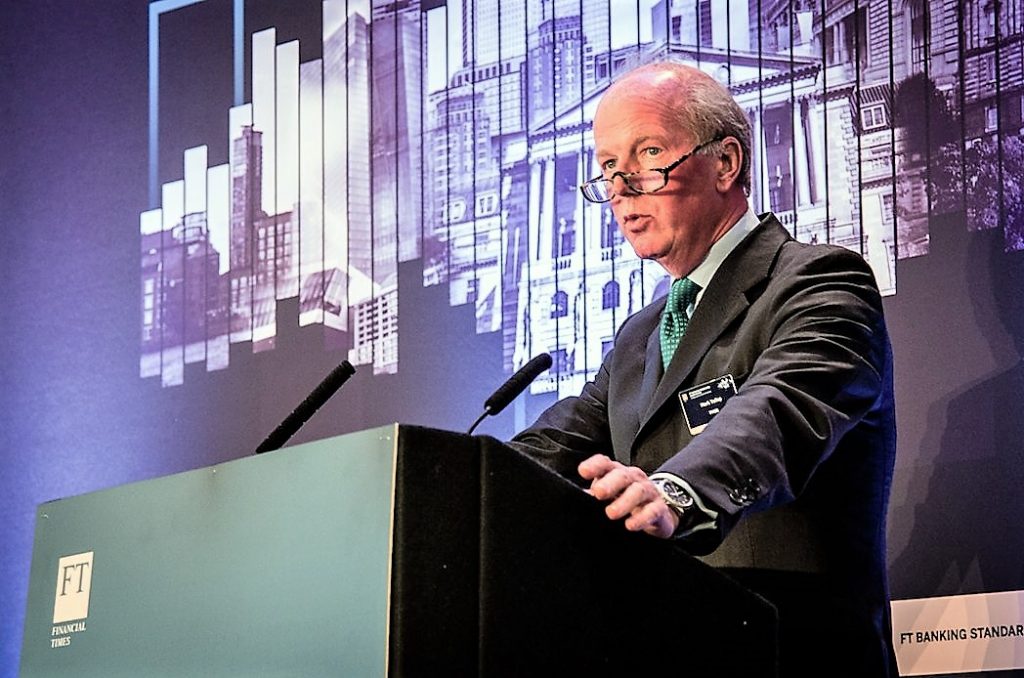 FMSB is practitioner led and operated by the major participants in wholesale markets.
Our members are active international users of FICC markets and include corporate issuers, asset managers, exchanges, custodians and intermediaries, commercial and investment banks, and the firms that provide the infrastructure for markets to operate, such as data providers, trading venues, exchanges and other platforms.
We are unique in bringing together this breadth of market participants to develop Standards and Statements of Good Practice aimed at raising standards of behaviour, competence and awareness to promote the fairness and effectiveness of wholesale markets.
See FMSB publications >
News & Publications
A short round-up of the most recent activity from the FMSB.
Previous updates

3 March: Mark Yallop, FMSB Chair, gave a speech 'Disrupting Markets, Disrupting Money, Disrupting Finance' on 28 February 2020 at the 2020 IOSCO Stakeholder Meeting.

25 February: Read the FMSB Annual Report 2019 published today to find out about progress and key activities in 2019, and an outline of our work for 2020. We also issued a Press Release.

11 February: FMSB appoints Christopher Rich as General Counsel. Read our Press release,11 February 2020 for more information

23 December: 'Machine learning: the big risks and how to manage them' – an opinion editorial by Mark Yallop, FMSB Chair was published in the Financial Times (subscription may be needed).

03 December: Mark Yallop, FMSB Chair, gave speeches on 'Behaving Fairly: Artificial Intelligence and Conduct in Wholesale Markets' in Italy and Canada – see Speeches.

02 December: We published a Transparency Draft of 'Statement of Good Practice for Participation in Sovereign and Supranational Auctions in Fixed Income Markets' (SGP) and a Press release. The SGP applies to primary dealers, dealers and investors in the wholesale fixed income markets who participate in pre-announced multi-lateral auctions and reverse auctions conducted by issuers of government and supranational bonds in Europe (but subject to any applicable local regulatory restrictions). The comments period closed on Monday 27 January 2020.

14 November: Martin Pluves, FMSB CEO, gave a speech 'Halting the wholesale markets breach, reform and repeat cycle: addressing conduct risk through practitioner-led standards' at the 5th Annual Culture and Conduct Forum for the Financial Services Industry organised by City & Financial Global.

Martin referred to FMSB's 'Behavioural Cluster Analysis: Misconduct Patterns in Financial Markets'. If you would like a copy, please send your name and full postal address to secretariat@fmsb.com.

1 November: Martin Pluves joins FMSB as Chief Executive Officer. Read our Press Release, 25 July 2019 for more information.

14 October: We published the final Conflicts of Interest Statement of Good Practice, and a Press Release. While relevant to all market participants, this Statement of Good Practice is primarily designed for firms and their employees operating in Europe.
---
Sign up to receive email notifications
You will receive an email asking for you to confirm the validity of your email address. If you do not receive an email, please check your Spam folder.
---