We interact with multiple public bodies and regulators around the world to ensure our work creates fairer and more effective wholesale financial markets.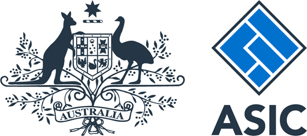 We continue to be very supportive of the important work FMSB does with market participants towards the goal of building trust and confidence in the fairness and effectiveness of wholesale markets.
In particular in 2022 we welcomed FMSB's cooperation in taking forward the work of the Post-Trade Task Force that the Bank initiated in 2020. It's very important that the work the Task Force accomplished is able to continue, to deliver a more effective infrastructure for financial markets with more efficiency, greater standardisation, fewer errors and less duplication. Harnessing new technologies and improved processes will improve the resilience of the financial system as a whole, which is a major priority for the Bank of England.
We were pleased to see the Financial Markets Standards Board shine a light last year on ESG Ratings and the Voluntary Carbon Markets, complementing the FCA's work to build trust in sustainable investment.
FMSB also set standards on issues including the sharing of investor allocation information in the fixed income primary markets, and trading platform disclosures.
FMSB's now well-established approach of harnessing industry expertise remains vital in raising standards in the wholesale financial markets.
The Financial Markets Standards Board and The Australian Securities and Investments Commission (ASIC) have strong shared interests in maintaining, and where appropriate, improving the operation of wholesale fixed income, currency, and commodities markets.
We signed a Consultation Agreement in 2022 to facilitate our engagement to promote good wholesale market practices.
This agreement supports FMA's alignment with international best practice and will help the FMA strengthen its engagement with the wholesale industry and market to deliver regulation that sets robust standards and supports innovation. New Zealand is a small open economy, and so market and regulator-led thinking on global standards is an important part of the FMA's outcomes-focused approach to regulation.