• Financial Markets Standards Board ("FMSB") brought together precious metals trading experts to consider the steps that the gold market needs to take to support the asset's characterisation as a High-Quality Liquid Asset (HQLA).
• The Review notes the potential benefits of a new gold reference rate as well as greater pre-trade and post-trade transparency.
5 July 2023 – Financial Markets Standards Board today published a Spotlight Review on Data & Transparency in Precious Metals Markets. It is the third in a series of Spotlight Reviews by FMSB Members that also cover Precious Metals Market Structure and Post-Trade.
This paper identifies three areas to drive greater trust and confidence in the market: (i) availability of reference prices; (ii) pre-and post- transparency; and (iii) robust market surveillance.
The Review focuses on:
• Benchmarking: The re-introduction of a gold reference rate – through the proposed creation of a forward benchmark – which could improve transparency in the market and would evidence an 'active and sizeable' gold market.
• Transparency: Improving both point-of-trade transparency through greater adoption of electronic trading, and post-trade price transparency through publicly available historic transaction prices, should demonstrate the 'ease and certainty' of gold's valuation, as well as the presence of an active, liquid market. Having sustained price transparency, where price data is published and accessible, could also demonstrate that gold has a low correlation with risky assets, as it has historically been shown to keep its value in times of market stress or crisis.
• Market surveillance: Robust market surveillance supports market integrity thereby increasing participant confidence in such markets.
World Gold Council CEO, David Tait, who led the FMSB Working Group behind the Spotlight Review, said: "This publication reveals that we have a great opportunity before us to take action collectively and improve data transparency in the market. Harnessing technology to improve trust and confidence will help gold be characterised as a High-Quality Liquid Asset, which will support current and future gold demand. I look forward to continuing work with the entire industry to implement the observations from all three Spotlight Reviews."
FMSB CEO, Myles McGuinness, said: "Today's Spotlight Review identifies key developments that could support more liquid and transparent precious metals markets. We hope that the paper will help inform the broader industry debate around the structure of such markets for the benefit of all participants."
 
Data and Transparency in Precious Metals Markets

ENDS
Media contact
FMSB
Vic Silverman
+447787 083681
vic.silverman@fmsb.com
Notes to Editors
About FMSB

 A not-for-profit, privately-owned company, Financial Markets Standards Board (FMSB) is the leading market-led, global standards body for fair and effective wholesale financial markets.
 Created following the Fair and Effective Markets Review (FEMR) in 2015, FMSB brings together its Members – practitioners – from buy-side, sell-side, corporate issuer and infrastructure provider organisations to develop Standards, Statements of Good Practice and Spotlight Reviews.
 Its mission is to improve the transparency, fairness and effectiveness of global wholesale financial markets, bridging the 'void' between high-level regulatory principles and low-level operational rules.
 See all FMSB Members. Access all FMSB industry Standards and publications.
About World Gold Council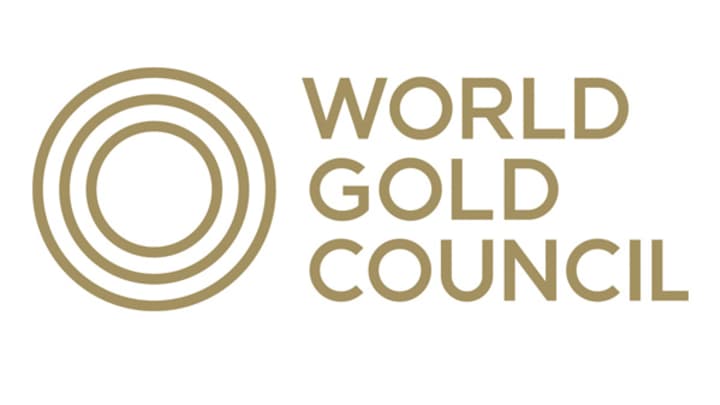  World Gold Council (WGC) are the global experts on gold.
 Leveraging their broad knowledge and experience, they work to improve understanding of the gold market and underscore gold's value to individuals, investors, and the world at large.
 Collaboration is the cornerstone of their approach. Their Members are the world's most forward-thinking gold mining companies. Combining their insights and those of other industry partners, WGC seek to unlock gold's evolving role as a catalyst for advancements that meet societal needs.
 They develop standards, expand access to gold, and tackle barriers to adoption to stimulate demand and support a vibrant and sustainable future for the gold market. From their offices in Beijing, London, Mumbai, New York, Shanghai, and Singapore, WGC deliver positive impact worldwide.
 You can follow the World Gold Council on Twitter at @goldcouncil.